"It is far more important to know what person the disease has 
than what disease the person has."
-Hippocrates 400BC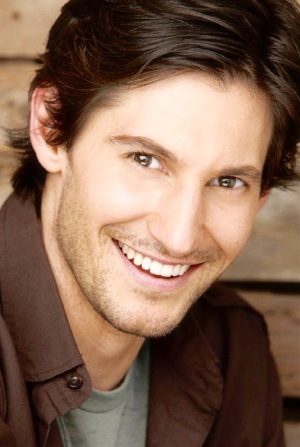 My interest in physical fitness started at a young age. I was obsessed with competition as an athlete growing up, and later as a performing artist, I trained to "preserve my instrument." But as I got older I struggled with injuries, weight fluctuations and chronic exhaustion. I tried diets and medications and conventional treatments but I never felt like I was at my best.
I earned my first fitness certification from the National Strength and Conditioning Association (NSCA) in 2004. Since then, I have earned five additional fitness certifications ranging from personal training, to functional movement and yoga, as well as four certifications in nutrition and healing.
Over the past 12 years, I've worked with physicians, Olympians, performing artists, pre and post-natal mothers, children, and physical therapy and rehabilitation patients.
Most recently, I served as the Nutrition and Exercise consultant of a high-end wellness clinic working with clients performing extremely sophisticated fitness therapy techniques such as VO2 max assessments, DEXA Scan for bone density and body composition, and ultra sound plaque scans. At other wellness centers I learned from collaboration with other practioners from doctors, chiropractors and acupuncturists to psychologists, body-workers and yogis.
IT WAS NUTRITIONAL THERAPY THAT TRULY CREATED LIFE CHANGING, LASTING RESULTS
Collaborating with practitioners from various backgrounds has taught me that there are many ways to resolve disease and optimize our health. However, in my experience the most effective way to ensure your wellness is through Nutritional Therapy. The Nutritional Therapy Practitioner (NTP) who inspired me to pursue this practice was Margaret Floyd. I had the opportunity to work along side her as she collaborated with other practitioners and I saw that nutrition made up the most crucial piece of health and puzzle. I knew this certification was the one I needed to offer clients true, total body wellness. Since graduating from the Nutritional Therapy Association, I founded MIND BODY FOOD where I offer clients the full wellness package. Working together, we will harness the power of personal motivation to turn fitness and nutrition knowledge into wellness that lasts a lifetime.
Understanding your full health history and exploring the emotional triggers behind your current behavior is essential to achieve lasting change. After 12,000 training sessions, I've had a lot of heart-to-heart conversations. The key to physical change is emotional understanding. It's knowing what you REALLY want and why. Change can be difficult and discovering genuine reasons for change doesn't happen in ten minutes, and many people can't figure them out on their own. This where I come in. We will spend hours doing behavioral forensics in an effort to turn bad habits into healthy habits. We will dig deep to discover the unique, private motivations that will actually inspire change.
COMPREHENSIVE SOLUTIONS
Once we know how to win your mental game, then we'll move on to the physical. After over 10 years of training and 20 years in a yoga studio I can take you to the gym and work your muscles to failure, and then take you to the mat to teach you the incredible benefits of mind and body recovery.
I will design a tailor-made fitness approach that can include every mode of fitness – from Olympic lifting, to Kettlebells and TRX, stretching and rolling for recovery as well as meditation. Unlike other fitness professionals, you won't need to pay someone else to help you in the kitchen. As a certified Nutritional Therapy Practitioner my philosophy is based on the principles of ancestral eating to optimize digestion, blood sugar management, hormones, inflamation response and much more.
Although there is no one-size-fits-all diet, there is a set of universal nutrition principles that apply to everyone. I will teach you these principles, and how you can eat delicious, real foods like steak, butter, and dark chocolate, while losing weight and increasing your energy.
WELLNESS IS ALWAYS WITHIN REACH
I am able to provide in-person fitness instruction and nutrition education for groups, families and individuals in Southern California and the Bay Area. My full service is also available 100% online and via telephone or Skype. If you're interested in getting a little more information, sign up for a free 15-minute consultation. We'll discuss your health history, your goals, and any questions you have, to figure out how I can help you.
Sign up today for a free consultation.
Free Session